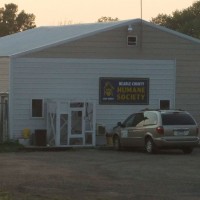 Monday night, the Huron City Commission heard the semi-annual report from the Beadle County Humane Society. Executive Director Kim Krueger shared some statistics from 2017.
Krueger says the Humane Society served 889 animals in 2017, down from 950 in 2016.
Krueger reminds residents they need to get their pets licensed.
There are currently 6 dogs and 78 cats at the Humane Society shelter.

Tags: