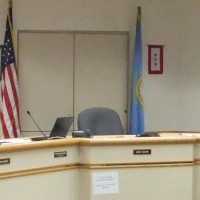 State Fair manager Peggy Besch gave her semi-annual report to the City Monday night.
The Fair had a successful year in 2017. Besch says there continues to be growth across several areas.
Besch says the Fair is making plans to celebrate the 100th anniversary of the Grandstand this year.
Besch says the Fair has moved into phase two of improvements to the Grandstand.
Longtime race promoter Orville Chenoweth announced his retirement last year. Besch says efforts to find a full-time replacement have been unsuccessful.
The Fair made it's first Grandstand entertainment announcement last week, Foreigner and Night Ranger will perform on Sept. 1st. The next concert announcement is expected to be made next week.
Besch revealed some of the entertainment that will be available on the Freedom Stage.
The South Dakota State Fair will be held Thursday, Aug. 30 through Monday, Sept. 3.

Tags: