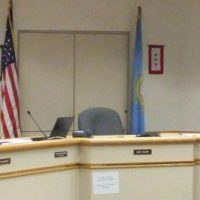 Last night the Huron city commission gave first reading of the 2018 budget. The budget of $31,345,122 is a 6% reduction in total budget compared to the 2017 budget of $33,295,923.
The second and final reading will be September 25th.
City finance director Paullyn Carey says property tax revenue is figured with a 1% consumer price index which is set by the state Department of Revenue and for right now new growth is estimated at .92%. The total property tax increase is $92,510 although the Beadle County Auditor could have changes.
Carey says Sales tax for all three penny's is budgeted with a 3% increase.
Salaries are included in the budget.
Health Insurance is budgeted with at 6.9% increase over last year's 0% increase.

Also the city approved the transfer of a Retail On-Sale Liquor License from Bucky's Restaurant and Lounge to the Tailgate.

Tags: