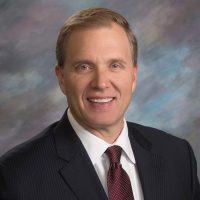 The June fifth primary ballots in South Dakota will have one common feature, a vote on changes to Marsys Law. Marsys Law is a crime victims' rights constitutional amendment passed by voters in 2016. Outgoing Speaker of the South Dakota House Mark Mickelson says the legislature worked with the out-of state interests who brought Marsys Law to correct unintended consequences brought by its passage.
Mickelson says the vote on Constitutional Amendment "Y" was pushed to the primary ballot for numerous reasons including the prospect of the changes taking place sooner if approved to help struggling counties.
It's also caused issue for law enforcement and the media when it comes to releasing information to the public.
The vote on Marsys Law will be the only commonality amongst non-political, Democratic and Republican primary ballots in the primary election.

 

(WNAX)

Tags: