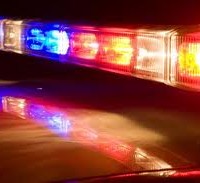 A 26-year-old Conde, S.D., resident has been identified as the person who died Monday night in a one-vehicle crash north of Miller.
A 2005 GMC Envoy was northbound on South Dakota Highway 45 when the vehicle drifted off the road into the west ditch and rolled twice.
Dylan Stark, who was the driver, was not wearing a seatbelt and was ejected from the vehicle. He later was pronounced dead at the hospital in Miller. He was the only occupant.
The Highway Patrol is investigating the crash.
(SD Dept. of Public Safety)