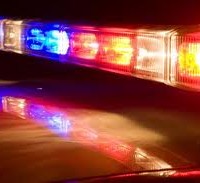 In recent days, first responders have been called out on a pair of injury accidents on Highway 37.
Yesterday, a two-vehicle crash, which occurred around 3:15 pm five miles south of Huron, sent a local man to the hospital. Both vehicles were southbound on SD Highway 37 when the accident happened.
A GMC Sierra, driven by 79-year-old Larry Mattke of Huron slowed down to make a left turn onto 216th Street. The second vehicle, a 2017 Ford Escape driven by 42-year-old Mark Schouwenburg of Madison, ran into the back of the Sierra. After the collision, the Sierra entered the west ditch, into a yard and then ran over a flagpole. The Ford Escape came to rest in the east, southbound lane of the highway.
Schouwenburg was wearing a seat belt and received minor injuries.
Mattke was transported first by ambulance to Huron hospital, with non-life threatening injuries, and then airlifted to Sioux Falls
He was not wearing a seatbelt.
The second crash, a single-vehicle rollover accident, happened Saturday night, six miles south of Huron.
The vehicle was northbound on SD Highway 37 around 9:58 pm when the driver, 32-year-old Juan Hernandez of Huron, swerved to avoid a deer that had come onto the roadway. The driver lost control causing the vehicle to roll. The two front seat passengers, Hernandez and Perfecto Morales age 25 of Huron, were wearing seatbelts. The two adult female passengers, Carmelina Lopez age 34 of Huron and Ofelia Hernandez age 27 of Huron, were not wearing seat belts and were ejected from the vehicle. Two children, ages 4 and 2, received serious non-life threatening injuries.
All occupants were transported to the Huron hospital. The two adult females, who suffered serious non-life threatening injuries, were later transported to a Sioux Falls hospital.
The accident was investigated by the Highway Patrol.