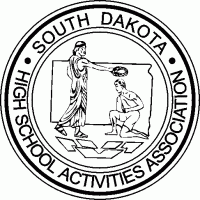 The South Dakota High School Activities Association is moving forward on introducing 6 man football next year.
The Board of Directors voted 6 to 1 last week to replace Class 9B with a 6 man division. Activities Association Assistant Executive Secreatry John Krogstrand says the discussion began a couple years ago, with the current plan requested from member schools.
Krogstrand says many recent decisions with South Dakota football have been with the higher enrollment schools, while 6 man goes to the low end.
He says eligible schools will have till late this Fall to decide what level they will want to compete next year.
(Jeff Duffy, KOKK Sports)