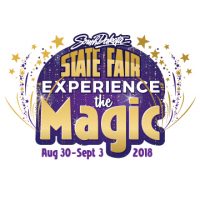 Deadlines for all South Dakota State Fair open class entries are right around the corner. The static entry deadline is Tuesday, July 31. 
Exhibitors are encouraged to use the online entry process available at sdstatefair.com. For those mailing in entry forms, entries postmarked on July 31 will be accepted. Remember to include payment and completed W9 form (include SSN) with your entry.
Other upcoming deadlines include open class livestock entries on Wednesday, Aug. 1.  Late fees will apply to entries received after the deadline.
Premium books are available online at sdstatefair.com. 
The 2018 South Dakota State Fair will run from Thursday, Aug. 30, through Monday, Sept. 3.
(SD State Fair)