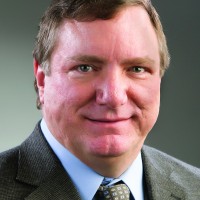 Greater Huron Development Corporation Executive Director David McGirr says Huron has seen a marked increase in commercial activity in the past six months.
McGirr gave his semi-annual report to the city commission last night.
As a result, McGirr says GHDC recently completed a restructuring of staff, including the hiring of Ted Haeder, and a review of its mission and goals to better reflect the community's current business environment.
Although Wheatgrass Village opened on June 1st, with occupancy of the complex above initial projections, McGirr says there is still a shortage of new and newly renovated starter homes in the $150,000-180,000 price range.
The lots must have homes built on them within 24 months in order to eligible for the incentives.
McGirr says workforce development remains a challenge.
Also in his report, McGirr gave updates on development across Huron, including a new mini-mall on Lincoln Avenue being constructed by Lori Rathjen. McGirr says all but one space in the commercial property has been rented.
McGirr says Fieldstone Properties is renovating the former feed mill site north of Iverson Ford on Market Street.
Greater Huron Development is working with several new businesses that are looking to locate in Huron along with a couple of businesses that are discussing expansion. McGirr says while it's unlikely all of these will happen, there is a high level of interest in Huron.