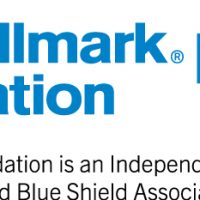 The Wellmark Foundation has awarded seven South Dakota organizations Matching Assets to Community Health (MATCH) grants. Applicants were able to request up to $25,000 in grant funding. To ensure community support for the grant projects, recipients were challenged to match this grant at 50 percent. Each of the grant recipients submitted projects that will help individuals, families and communities achieve better health through built environment initiatives that encourage physical activity and/or access to and consumption of nutritious foods.
"The Wellmark Foundation is proud to support organizations that have identified sustainable initiatives that provide opportunities for citizens to improve their overall well-being," said Becky Wampler Bland, The Wellmark Foundation executive director. "The longevity of these projects will continue to pay dividends years after the initial investment."
Beadle and Spink Enterprise Community, Inc., received $25,000 for the Doland Park revitalization project.
This project will modernize, refurbish and rehabilitate Doland City Park. The project will occur in two phases. The first phase includes re-configuring and refinishing the tennis and basketball courts, adding a new splash pad and a public restroom. The second phase will include a new playground, horseshoe pit and life-size checkerboard.
(The Wellmark Foundation)