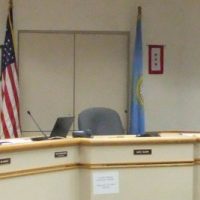 People's Transit Executive Director Gayle Kludt gave her semi-annual update to the Huron City Commission. The report included an overview of operations in 2018.
Kludt says People's Transit put on over 244,000 miles in 2018, or 976 miles a day and transported over 78,000 passengers.
Revenue hours were 19,000 while non-revenue hours totaled 2,700. Kludt says she has made reducing the amount of non-revenue hours a priority.
In an effort to increase revenues, People's Transit has entered into a partnership with River Cities Public Transit in Pierre.
Kludt says River Cities schedules the rides for People's Transit.
Kludt reports People's Transit current fleet includes 15 buses and 4 vans. 2 buses and a passenger van are on order.