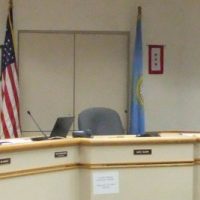 South Dakota State Fair manager Peggy Besch gave the fair's semi-annual report at last night's Huron city commission meeting.
Besch said the 2018 fair broke another record, with attendance of 217,000. The previous record was set in 1997.
There were 1984 campers on the fairgrounds, with a 23% increase in camping revenue. Besch explained the reason behind the jump in revenue.
The National Junior High Finals Rodeo will be back in Huron June 24th-30th. Besch said contestants will begin arriving on June 20th.
Recently, Besch and Laurie Shelton, President and CEO of the Huron Chamber & Visitors Bureau, attended the National High School Rodeo Association's winter meetings in Salt Lake City. At the meeting, cities bid to host the National High School Rodeo and National Junior High Rodeo.
Besch said after this year it will be quite some time before Huron will have a chance to host the event again.
Besch also reported on upcoming projects on the fairgrounds.
In other business last night:

The commission approved alley vacation petitions filed by Huron School District for alley right-of-way that runs north-south
between Wisconsin Ave and Illinois Ave and from Fifth to Sixth Street in an area zoned Multiple
Family Residential District.

The Street Department and Water-Sewer Department buildings were declared surplus and an appraisal committee was appointed.

Returns

Tags: