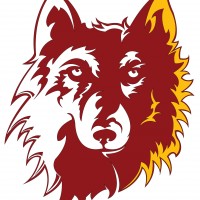 Results have been announced for the Northern South Dakota Science and Mathematics Fair, held March 28 at Northern State University.
Individual Grand Winners were Abe Wieland of Central High School and Taren Tschetter of Doland School.
Team Grand Winner was Northwestern Area – Haiden Grandpre and Teryn Sparling.
The two individual winners and the team winners get an all-expense paid trip to the International Science Fair being held in Phoenix, Ariz., May 12-17.  They take their projects and are eligible for hundreds of prizes.
A student observer was also named: Hailey Boekelheide from Northwestern Area. Boekelheide gets to go along on the trip, though not with her project and all expenses are her own. 
Science Bowl Winners
Results were also announced for the junior and senior high science bowls, held in conjunction with the science fair:
Junior High Division:  six teams participated

First place: Groton – team members: Stella Meier, Travis Townsend, Ethan Clark, Emily Clark

Second place: Northwestern – team members: Jessica Boekelheide, Nicholas Troske, Ethan Boekelheide, Nathan Melius.

Third place: Frederick – team members: Kierah Nickelson, Nolan Jensen, Stephen Achen.

Senior High Division: nine teams participated

First place: Aberdeen Central – team members: Abe Wieland, Nathan Ottenbacher, Connor Ullrich, Lauren Rhodes.

Second place: Northwestern – team members: Danny Orr, Jarret Haven, Christine Stoltenberg, Hailey Boekelheide.

Third place: Doland – team members: Taren Tschetter, Emily Foiles, Dirby Bawek, Jamie Delgado. 





(Northern State University)
Tags: