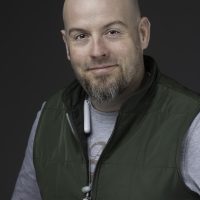 A Huron photographer is expanding his art to the Capital City. Craig Lee says he's looked into setting up a second studio in Pierre for some time…
Lee says Pierre's central location is part of reason why he selected Pierre versus other cities to expand.
Lee is also looking forward to become a part of the Pierre community.
Lee says his focus will be on high school senior photography but he will do other types of work. He will announce his studio location in the next few weeks. More information about Craig Lee Studios is available by searching Craig Lee Studios on Instagram, Facebook or website at www.craigleestudios.com.

(KCCR)

Tags: