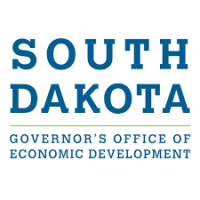 The Governor's Office of Economic Development has announced that Huron and Volga have been selected as "Community of the Year".
"The Huron Regional Medical Center's (HRMC) pre-apprenticeship program, which was approved by the South Dakota Department of Labor, connects area students with the healthcare industry through a job shadowing program. This program connects minority and English as a Second Language (ESL) students to careers in the healthcare industry," Governor Kristi Noem said. "Additionally, the South Dakota State Fair increased its attendance by more than 2.5 percent. For these reasons and more, Huron is a leader in developing a bright future."
In applying for the award, Greater Huron Development Corporation highlighted a number of public and private projects:
The City of Huron invested in a new Public Works Building and partnered with Greater Huron to complete work funded in part by the Local Infrastructure Improvement Program.
The Huron Community Foundation hosted a visioning session to gather public input and set priorities for future Huron projects.
The Huron Business Improvement District, Huron Chamber & Visitors Bureau, and South Dakota State Fairgrounds hosted the week-long National Junior High Finals Rodeo which boasted an attendance of nearly 50,000.
Huron Regional Medical Center started a pre-apprenticeship program to connect students with the healthcare field and a post-secondary education program designed to elevate licensed practical nursing students to registered nurses.
Greater Huron acquired property for residential, commercial, and industrial development, assisted businesses with construction projects, and started work on their ninth spec building.
The Greater Huron Development Corporation acquired approximately 55 residential lots for residential development in Southtown and developed a down payment assistance program designed to spur new housing starts in Huron.
Greater Huron assisted in the development of commercial and multi-family developments in Southtown through TIF dollars, real estate sales, and infrastructure development. Dakotaland Federal Credit Union Administrative Building, ELO CPA/Huron Title Company, Ground Round Restaurant, Jefferson Village, and Wheatgrass Village. Iverson Motors broke ground in 2018 and is scheduled to be completed in 2019.
Property for Huron's newest commercial and industrial development site, the Vantage Business Park, was acquired by Greater Huron in November. Funding commitments from the City of Huron, the Griffith Foundation, and Huron resident Paul Christen offset the cost of acquiring the 127-acre property.
3 new businesses opened in Huron- Fly Jet Center (Formerly Skyways), Ground Round, and North Central Foam.
300 new jobs created in the City of Huron in 2018.
GOED also announced that Chuck Turbiville, of Deadwood, South Dakota, will be honored posthumously with this year's Excellence in Economic Development Award. The Excellence in Economic Development Award honors the dedication and commitment of eight South Dakotans, including Gov. George S. Mickelson, who lost their lives when returning home from an economic development event in 1993. Turbiville passed away in October 2018.

The awards were scheduled to be presented at the GOED's annual conference in Sioux Falls on April 11. Due to inclement weather conditions, the conference was canceled.

Tags: