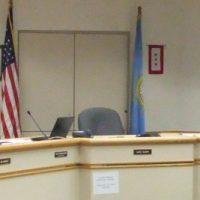 The city commission has awarded the quote for surveying and platting the South Town area to Clark Engineering, for $ 5,100.00.
David McGirr, President and Executive Director of Greater Huron Development Corporation, says it is a two phase agreement.
Phase two involves platting of the remainder of the lots that are located on paved roads.
McGirr says phase 3 will be done at a later date, a least a year from now, after Firehouse Lane, Horseshoe Drive, and the two Cul de sacs are built by the city.

Tags: