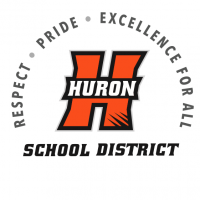 The Huron Board of Education heard a report on the district's ESL or English as Second Language program.
Rodney Mittlestedt, Director of ESL, Federal Programs & Accreditation, says the program finished the school year with 859 students.
Mittlestedt says the district has seen an increase in 1st Year in Country and Immigrant students and a decline in students designated as Migrant and Refugee.
Recently, Mittlestedt attended a meeting devoted to a variety of issues related to ESL students. One of the areas of discussion was how districts can encourage these students to participate in CTE courses(Career and Technical Education).
This school year, Buchanan had 210 ESL students, Madison had 205, Huron High School had 177, Washington had 131 and the middle school had 110.

See the full report here

Tags: