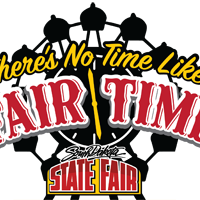 The possibility for more rain the next few days is not welcome news for the SD State Fair.
The overabundance of moisture has made a mess of some areas of the campgrounds.
Assistant state fair manager Candi Briley says it has been a challenging spring and summer.
Briley says the fair has contacted campers to inform them of the situation.
Despite the mud and standing water, Briley says there is still a great deal of excitement among campers.
The 2019 South Dakota State Fair will run from Thursday, Aug. 29, through Monday, Sept. 2. Channel Seeds Preview Day will be Wednesday, Aug. 28.

Tags: