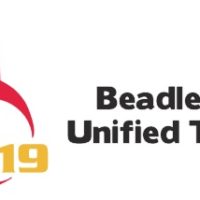 Contact: Mark Johnson, PIO
Phone: 605-353-8502
Fax: 605-353-8506
Date: 05/28/20
For Immediate Release
Beadle County Unified Task Force Community Brief
HURON, S.D. – May 28, 2020 – The Beadle County Unified Task Force has been working to keep the public informed on the latest issues we all are facing with coronavirus disease 2019 (COVID-19) in Beadle County.
On Friday, May 29, 2020, at 1:00pm the Beadle County Unified Task Force will hold a community briefing in response to the COVID-19 pandemic. The briefing will provide information about reopening along with the regular update from the task force.
Performance Radio Stations will broadcast the community brief.  We are going to stream the video live on the City of Huron's YouTube Channel. We encourage you to subscribe to the "Huron, SD" YouTube page. The YouTube link will also be posted on the "Beadle County Covid-19" Facebook page, before the event.
The public is encouraged to follow the Facebook page, along with an Instagram (beadlecountycovid_19) and Twitter (@19_beadle) accounts.
The link for tomorrow, https://youtu.be/Xk-nS_-_yDM
Tags: