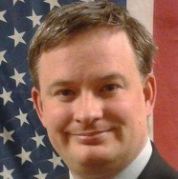 South Dakota Attorney General Jason Ravnsborg followed through on a campaign pledge with the help of the South Dakota Legislature this year.  He felt the need for more available reference material of missing persons cases in the state.  Yesterday the attorney general announced the South Dakota Missing Persons Clearinghouse web page.
There are currently just under 80 missing persons including runaways listed on the site.  Ravnsborg said they are always looking to add more detail to the file many of which do not have a picture on the file.
As a way to draw more attention to the clearinghouse.  Ravnsborg said they are starting a regular feature called missing person monday.  He highlighted two people to announce the site including a missing woman from Woonsocket from 2013.
With Rachel and all of the other missing person records contact numbers listed to follow up with investigators.  The new law went into effect July first.  The web site is filleded with many native american cases.  Ravnsborg said they are paying attention to that.
The South Dakota Attorney General web site has the missing person link on the top right side of the home page and lists helpful resource information and contacts.  The site is updated as new cases are received and cleared.

Tags: