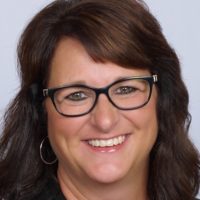 Huron, S.d. – Huron Regional Medical Center is pleased to announce Cheri Fast, RN, BSN, has been hired as quality and risk management director, according to Erick Larson, president and CEO for HRMC.
In her new role, Fast will lead HRMC's quality and risk management programs which serve to ensure safe, quality patient care and minimize or eliminate risk to our patients. She will work collaboratively with leadership, physicians, nursing and others to develop and implement programs which maintain regulatory compliance and accreditation while emphasizing the great quality care we provide at HRMC.
Fast has more than 30 years of experience working in health care, including nine years at HRMC as education coordinator. Most recently, she worked as a program manager for the South Dakota Foundation for Medical Care and Great Plains Quality Innovative Network. She was responsible for developing quality improvement projects throughout the state and providing technical assistance to providers and facilities on implementing various projects.
"Her experience working as a nurse and leading quality projects throughout the state, including the antibiotic stewardship program in Huron, make Cheri a great fit for this role and HRMC," said Larson.
In addition holding both Associate and Bachelor of Science degrees in Nursing from Huron University, Fast also earned Wound Ostomy Continence Certification from Emory University in Atlanta, Georgia and is a Master Trainer with Stanford University and Better Choices Better Health in Diabetes, Chronic Diseases and Pain. In December 2019, she graduated as an AgriSafe Nurse Scholar which provides her the opportunity to work as a Total Farmer Health Coach promoting health and wellness to South Dakota agriculture producers.
"I am excited and grateful to be returning home to HRMC," said Fast. "There are many familiar faces, but also many new ones that I am excited to work with. Together, we will work to continue to provide quality and safe health care close to home for our community and region."
Fast and her husband, Wayne, live on a farm north of Yale and have two grown children and two grandchildren, Jaiden and Macyn.  In her spare time, she enjoys fishing on the Oahe River, photography and crafting.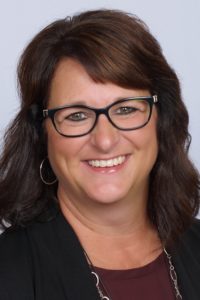 Cheri Fast, RN, BSN

Tags: