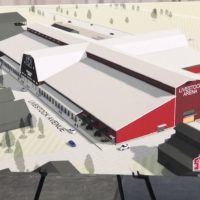 The SD State Fair foundation announced Thursday that the Dakota Events Complex (DEX) fundraising drive had begun.  The group is targeting a $4 million goal to match one time state funds of $12 million and an insurance portion of $3 million.  SD State Agriculture Secretary Hunter Roberts said they are focusing on appealing to groups statewide with ties to the former beef complex.
Chairman of the DEX fundraising campaign, past District 22 state senator Jim White said they will be approaching groups with past or possible future interest in the proposed multipurpose building.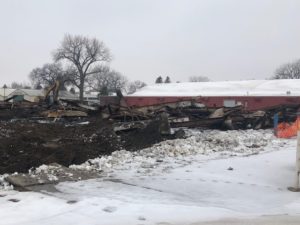 Photo:  Demolishion of SD State Fair beef complex destroyed by fire on October 31, 2020
Roberts talks about the timeline for the DEX.
More renderings of the proposed complex are available at along with links to commitment forms at sdstatefair.com

Tags: