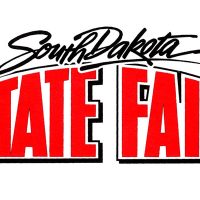 At Monday nights Huron City commission meeting Peggy Besch, South Dakota state fair manager gave an annual update.  Information included an update on the planning for the Dakota Events Complex (DEX) which will eventually replace the destroyed Beef Complex on the fairgrounds.
The project was approved in the 2021 legislative session and backed by 19 million dollars in state one time money along with 3 million from insurance from the beef complex and 4 million dollars in statewide pledge money.  Besch said the planning continues on the Dex.
The Open Class beef shows that normally take place in the Beef Complex will be held the Tuesday and Wednesday before the start of the fair in the 4-H Livestock building.  Besch said the State Fair is also evaluating many of the other building on the fairgrounds with a master planning.
The 2021 South Dakota State Fair is September 2nd through September 6th.  Preview day is September 1st.

Tags: