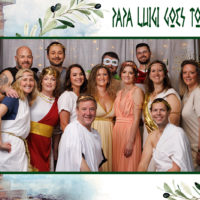 HURON, SD – This year's Papa Luigi raised more than $47,000 for the Huron Regional Medical Center Foundation, according to Shawn Martin, executive director of the HRMC Foundation.
More than 300 guests attended the 23rd annual "A Night with Papa Luigi" event on March 19 at the Huron Event Center. Guests dressed in ancient Greek attire in keeping with this year's theme, "Papa Luigi Goes to Greece."
"It was amazing to see so many people join us for our first 'in-person' Papa Luigi since 2020," explained Martin. "We want to thank our sponsors and everyone who attended. A special thanks goes out to our volunteers, HRMC Foundation board members and committee members who helped make the night memorable."
Funds raised through Papa Luigi will help provide scholarships to future medical professionals, purchase state-of-the-art equipment and ensure the health and well-being of Huron for generations to come.
"Mark your calendar for next year's event, which is scheduled for March 18, 2023," said Martin. "To see pictures of this year's event, visit the HRMC Foundation's Facebook page."
For information about how you can contribute to a Healthy Huron, visit www.hrmcfoundation.org or contact the HRMC Foundation at 605-353-6315.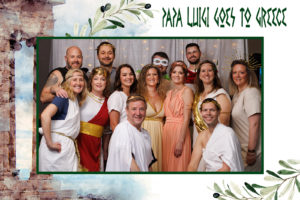 Photo: Several guests dressed in Greek attire pose for a photo at the 2022 Papa Luigi event. Photo credit: Craig Lee Studios

Tags: