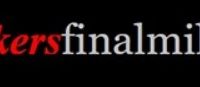 An organization that started its 9th year May 1st was in Huron for Wheel Jam earlier this month.  It's Truckers Final Mile.  Robert Palm covers what the organization is all about.
Robert said for those interested their is a web site with ways for you to help.
He said they wanted to add a feature for kids around Christmas time.
That web site is http://truckersfinalmile.org

Tags: